Network/IT Services
Advisory
Identify business drivers and goals
Evaluate technology on both Telecom/IT
Develop design framework / standards
Define strategy for new networks and services
Professional
E &E network design and dimensioning (HLD,LLD)
Proof of concept and product validation
Initial network integration and configuration
ICT applications development and integration
Managed Service
Field trials and system integration
Project management
End user quality assurance
Functional test, load test, acceptance test
OSS/BSS Services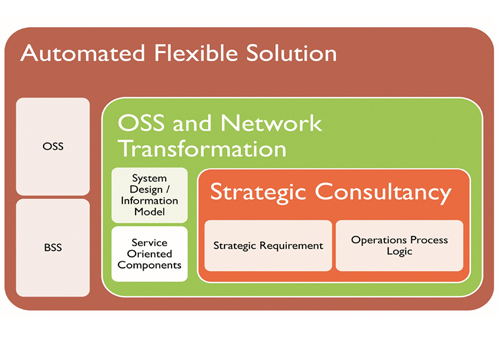 ERP Consulting Service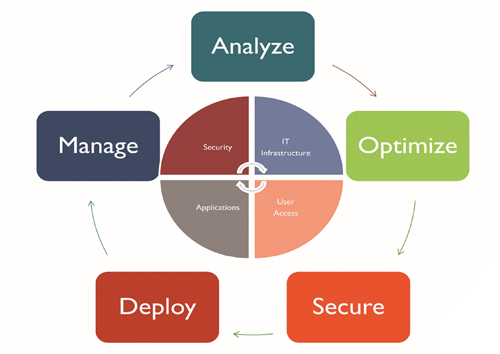 Business Challenges
The industry faces unique levels of process complexity, which make the development of enterprise resource planning challenging
As the pace of change accelerates and the penalties of failing to adapt to change become more evident, the focus of management attention is inevitably moving to achieve a balance between business as usual and business change
Key change management areas
Replacement of legacy systems
Realizing the true value of a current ERP deployment
Compliance and sustainability
New acquisitions
Expansion and extension to newer business
Reducing total cost of ownership
Enterprise Architecture Services
Enterprise Architecture (EA) is the process of translating business vision and strategy into effective enterprise IT Infrastructure
The pre-defined, TOGAF compliant meta-model is the most comprehensive and proven available today
The process and role-based platform ensures stakeholders involvement and reliable EA data
Enterprise Architecture Management
Project Portfolio Management
IT Finance Management
Business Relationship Management
IT Portfolio Management
IT Governance, Risk and Compliance Management
Oracle ERP Services
The right ERP Solution, implemented properly, appropriately managed and monitored, can lead to significant gains in Organization growth and efficiency.
ERP Infrastructure Solution Designing
ERP Project Budgeting & Planning
ERP Purchase &Software Licensing Advisory
ERP Business Continuity & Disaster Recovery Solutions
ERP Support & SLA
ERP Implementation Strategy and Consulting
ERP Platform Software Licensing
ERP Project Management & Project Contacting
ERP Implementation & Upgrade
Oracle Health-Check Services
Best Implemented ERP system can save the organizations from Cumbersome, error-prone , labor intensive manual processes that always drain both time and money
Review of organization structure
Implemented Setup of Oracle E- Business Suite's Review
Gap analysis between Implemented System and Actual Business Processes
Collect statistical data flow information
Application &Database Security Settings & Plan
Review of Organization Key Business Processes and Controls
Application Security Administration Review
Recommendations and Suggestion to bride the identified Gaps
Hardware Sizing recommendation
Application & Database Contingency Plan review
SAP Solution Areas
We have considerable expertise in addressing business issues using SAP solutions. We build, implement, optimize, and manage client's applications as per business strategy. Our domain and industry expertise can ensure that your business retains its competitive edge
Focus Areas
Financials and Human Capital Management
Logistics and operations
Supply Chain Management
Supplier Relationship Management
Customer Relationship Management
SAP Netweaver-Enterprise Portal
Project Records
Air Defense Project (Riyadh, Dammam, Jeddah, Tabuk)
Installation of network computers
Installation of network servers
Installation of network switches, routers & Cables
Installation of podium
Installation of optical fiber cables
Interior Designing of Seminar and presentation rooms
PRODUCTS
PODIUM
The podium S is advanced smart podium and workstation address technology-based learning environments. It has the latest technology for presenting in Classrooms, Auditoriums, Meeting Rooms, and Lecture Halls. It is equipped with a user-friendly control panel, a DVD/VCR, and audio systems such as a microphone and an amplifier.
Features
All in one cabinet style Ergonomic and futuristic design
International standard 19" rack use to store devices
Tablet LCD monitor and large screen display
Fan, Additional I/O port wheels, keyboard tray, mouse pad
Adjustable monitor viewing angle
One-touch and central device control (7" Touch Panel)
Molded console for consistent quality
Writing and recording S/W, e-STATION PRO (GS certificate)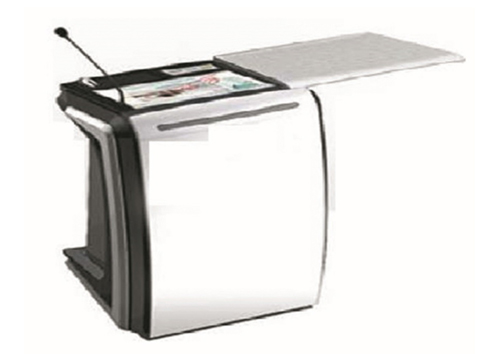 VISION
The LED interactive displays is a smart LED interactive display that helps you create effective and eye-catching presentation materials, and enriches your educational environment with a variety of display screen content.
Features
Best optical touch technology
Low energy consumption
Dual Touch interface
Intuitive B&S MEDIA Pen Software Application
Optimal Pen Tray with expansive input/out ports and controller functions
FULL HD
OnWide viewing angle
All-in-one structure of sensor, panel, screen
Optional Video Conferencing (option)
Tampered glass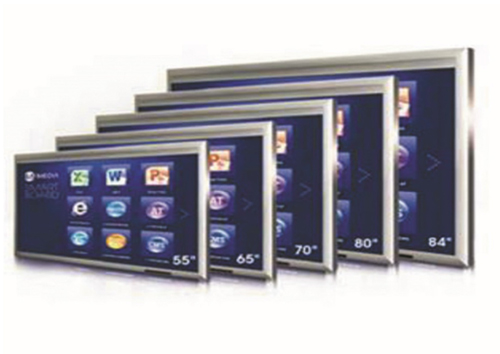 Software Bundles
Interactive software for your classroom, for use on any whiteboard and projectors.
Provides new dimension in interactive control. You can open and close document, enlarge or shrink images, write over video file with your finger or any objects, and even save the work.
Features
Multi-touch operation
Annotation over video files
Infinite writing on the board
Individual movement
Easy setup for toolbar
Go to first page, Enlarge/Delete an object
Zoom in/ Zoom out/ rotate an object
Draw shapes
Handwriting recognition tool
Teaching resources
Import background images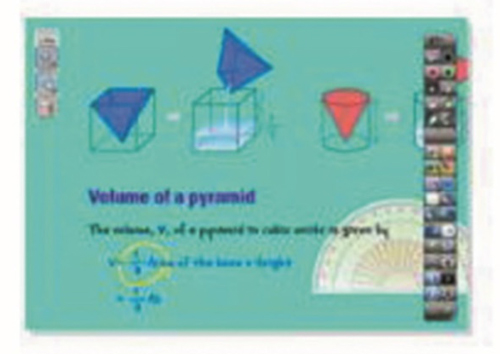 LCD TABLET MONITOR
JPM – T series combine the advantage of an LCD monitor with the interactive pen technology. Your handwriting and note over any lesson including audi and images can be solved as a life.
Features
High resolution LCD Panel
Anti-glare glass
User-friendly design
Electromagnetic technology
Wide screen (16:9)
Certified EMI, CE
Intuitive B&S Media pen software Application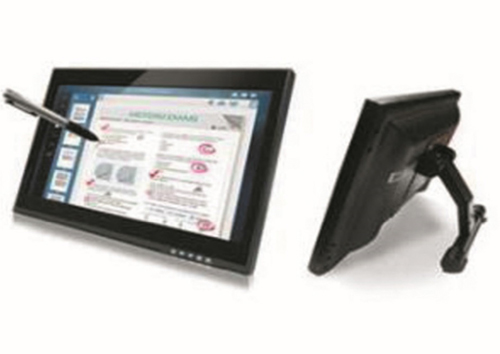 E-Motion
e-Motion is an auto tracking camera system designed for educational and corporate training facilities. It automatically tracks the presenter's movement during presentations. A camera operator is not needed and the presenters can move freely within a certain range.
Features
Motion detection camera
Presets
Record the presentation and save in SD card
Automatic zoom in for multi presenters
Easy installation and upgrade by using Microsoft Active Sync Program
Automatically returns to the original position if motion is not detected after a period of time.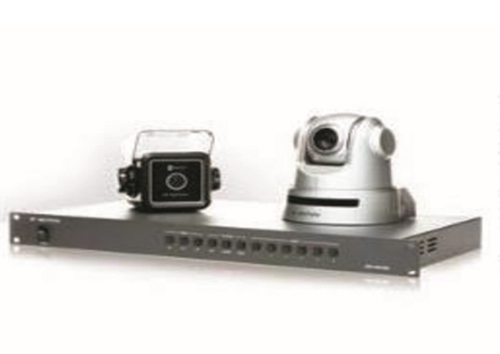 E- MANAGER
e-MANAGER is an integrated controller combines all of the components you need to control any environment into a simple solution including control, multi inputs, video switching, remote control and monitoring rooms.
Features
Touch panel and user interfaces design based on customer's requirement
All-in-one presentation switcher and controller
Remote management control over the network and internet
Various user interfaces – 7 inch touch panel, keypad, and mobile
Effective management of room equipment, anti-theft equipment, minimize the cost of the equipment management
Short text message to an administrator in case of a rubbery case (OPTIONAL)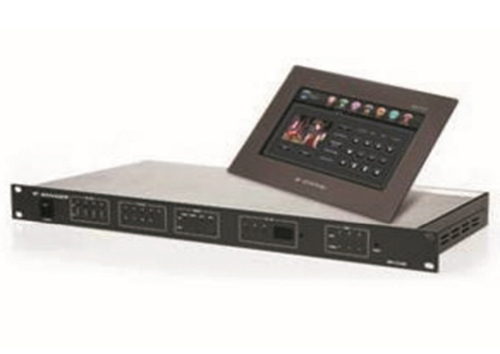 E-STATION
e-STATION EC100 is H.264 encoder that high reliability and advanced compressing arithmetic. It has lecture authoring tool to record 2 input sources (camera images) at the same time. If needed, to serve the real-time streaming broadcasting, you can save the lecture as a file and transmit streaming server.
Features
Save 2 images at the same time
High definition video recording by H.264 Codec
Control Video Definition/Audio Quality
Convenience of Operation with touch screen in Equipment body
Auto transmission into designated FTP after recording
Simple copy saved contents into CD or USB Memory after Recording
Videos can be watched on IOS and Android based mobile mobile devices in real time
Transmission into Streaming Server in parallel with Recording (Option)